How to Choose a Supplement 
Written by Christopher Walker, B.S. Neuroscience, Duke University
No time to read this post? Take a short 2-minute quiz to find the right supplements for you.
A
ccordin

g to a recent study by Council for Responsible Nutrition, 

77% of Americans take a dietary supplement. 




But choosing the right supplement for you can be overwhelming. From misleading claims to unnecessary additives, you have to do your homework to weed through the misinformation. Here's our guide for choosing the right supplement for you, in a safe and methodical way.
 Step 1: Understand Your Needs 
Not everyone needs a supplement. Even fewer people need a multivitamin. According to the Harvard School of Public Health, 
"For those who eat a healthful diet, a multivitamin may have little or no benefit, but not everyone manages to eat a healthful diet… For example, more than 90% of Americans get less than the Estimated Average Requirement for vitamin D and vitamin E from food sources alone."

 Consider Your Personal Conditions 
Everyone is different. Medical conditions differ from person to person, and so do the requirements for vitamins and minerals based on these conditions. For example, coeliac disease can cause nutrient deficiencies because of damage to the part of your gut that's involved in absorption.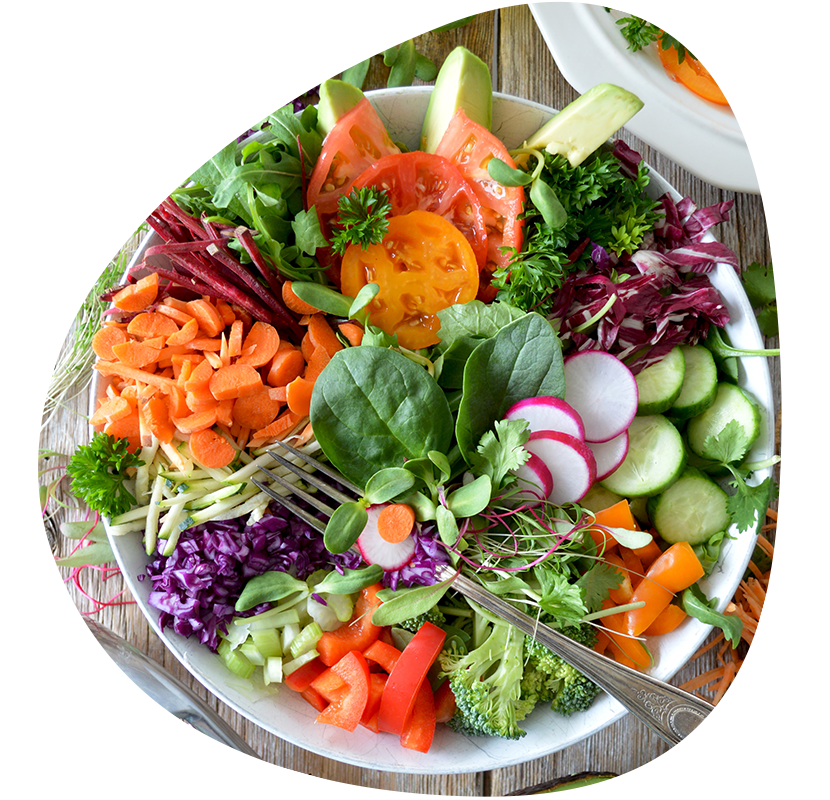 Consider Your Type of Diet 
Even if you are not allergic to certain foods, you may choose to avoid them for different reasons and may therefore need to acquire nutrients from supplements. For example, meats are high in B-Vitamins, so vegans and vegetarians may want to consider supplementing with B vitamins to avoid deficiency.
A full panel micronutrient blood test is the best way to determine whether or not you have deficiencies in key vitamins and minerals that could be harming your bodily functions. If you are not interested in a blood test, take the UMZU Supplement Quiz. This 2-minute quiz will help identify the issues you face every day and recommend supplements with vitamins and minerals most likely to help.
 Step 2: Choose a High Quality Supplement 
Once you decide that you would like to supplement with additional vitamins and minerals to prevent a deficiency, you need to make sure the supplement is of the highest possible quality. Here's how:
 Check the Ingredients 
Always make sure to read the ingredients. If you don't recognize an ingredient, research that component and make sure it's not a filler or unnecessary additive. Supplement companies often fill their capsules with additives... just to fill the pill. These additives can block your body from absorbing the active ingredient (the nutrient you want).
 Check the Dosage 
Make sure the supplement has the right dose for you. Supplement companies often make claims about an ingredient and reference a study to back that claim. Check the study referenced. Is the amount of the vitamin, mineral or herb higher in the referenced study than what is contained in the supplement? 
In addition, too much of a vitamin or mineral can cause a toxicity. For example, too much Zinc or Vitamin D can potentially cause health problems. This is rare, but it's still worth paying close attention to the dosages of all of your daily supplements together in order to avoid toxicity.
 Check the Bioavailability 
Bioavailability refers to the amount of the nutrient that your body is able to absorb. Not all forms of a vitamin are created equal. There are many different forms of nutrients and some are much easier to absorb than others. For example, magnesium comes in different forms - magnesium chloride, sulphate, bisglycinate, taurate or citrate. Supplement companies may include the "cheapest" form of a vitamin or mineral just to get it on the label. If the form is not the most bioavailable form, then you may risk wasting your money.
 Check the Cost 
Supplements can be expensive - so prioritize and choose the supplements you need to feel your best. Don't always shoot for the lowest price supplement, as there can be a trade-off between the cost and quality of the supplement. Supplements with the right ingredients, dosages and bioavailable ingredients typically come with a higher price point than cheaper, less-effective alternatives.
Remember that supplements are only worth the money if you remember to take them - set an alarm to remind yourself! And if you don't think you're dedicated enough to take a supplement regularly, it may be best to skip the purchase entirely.
Correcting issues naturally with micronutrients takes time - don't expect quick results. Often, the benefits prove to be worth the cost and dedication, but if you aren't committed, then don't waste your money!
 Why Choose UMZU Supplements? 
The above principles apply for evaluating any supplement company, but UMZU was founded with the above principles in mind.
UMZU Mission: You Deserve to Thrive
We define "thriving" as living the way a human should live - in complete balance. In an industry flooded with misinformation and low quality ingredients, we strive to cut through the mess by offering only trustworthy products based on the following principles:
You can trust that each UMZU product is held to the highest standard of quality. 

Whether or not you decide to choose UMZU as your supplement provider, use the checklist above to determine if a supplement matches your needs. Not sure where to start? Take the UMZU Supplement Quiz to find the UMZU Supplement we recommend that will best address your personal needs.